News
Trail Update: Summer Holidays 2015-16
Back to News >
11th December 2015 by haydz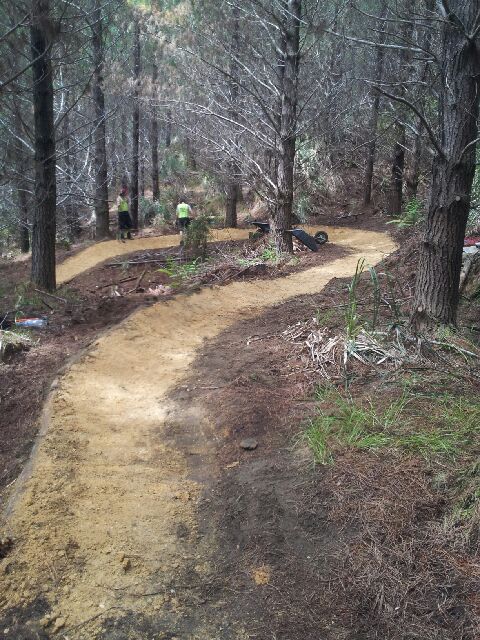 The Trail Crew are multi-tasking through the summer.
Not only are they building new trails ready for our Stage 2 opening in April 2016 but they are also making sure the new trails that are open are humming!!  We are making a commitment to ensuring these trails are in the best shape possible and are as safe as they can be, considering danger is part and parcel of Mountain Biking.
Get amongst it this summer with the Bike Park open from 8am – 5.30pm every day except the forest is closed on Xmas Day and New Years Day (no riding at all unfortunately).