Coaching
Coaching Courses //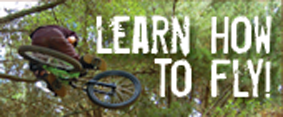 We are now running personalised coaching clinics for all level of rider and for all types of learning requirements.
All of our coaches are qualified to varying levels and we allocate a coach according to your learning requirements.

From learning the basics of riding MTB to more confident riders wanting to learn how to corner faster, tackle tech sections or even get air-time safely and with control. If you want to improve your overall riding pleasure, prepare for an event or make the most of Woodhill's variable terrain and manmade structures then this is for you!
We will tailor a course for any group size from just you, anywhere up to 6 people. Get your mates together or do it behind their back and show them up next time you ride with them.
Prices start at $80 for an hour and a half for one, up to $80 per person for 3 hours (depending on group size)
To give you an idea of what we teach here is a rough idea of what we can offer.
LEVEL 1
The Ground Work
To learn the techniques correctly we have some basic bike guidelines. We can supply a suitable bike to learn on if you don't have one suitable for an extra $30.
- No "DH" or "Big" bikes: Trail bikes, XC or Jump bikes work best depending on what you want to learn.
- NB: XC bikes are not designed for jumping and are dangerous in the wrong hands so if you are looking to learn jumps we may suggest using one of our bikes.

- Things taught include: Bike Set Up / Rider Positioning / Pumping / Manuals / Cornering.

LEVEL 2
Let's get technical (Trail or Dirt Courses available)

Here is where we get a little more advanced and fine tune your style and bike to get the most out of it. Can include jumps if wanted or more detail of The Ground Work.

We recommend AT LEAST a month of good practice before moving up from Level 1
LEVEL 3
Advanced MTB courses
We get the video camera out and evaluate your ability.
For more information and to book click here for more info