News
Trail Update: Feb 2016 including New Trail – Escape Route
Back to News >
14th February 2016 by haydz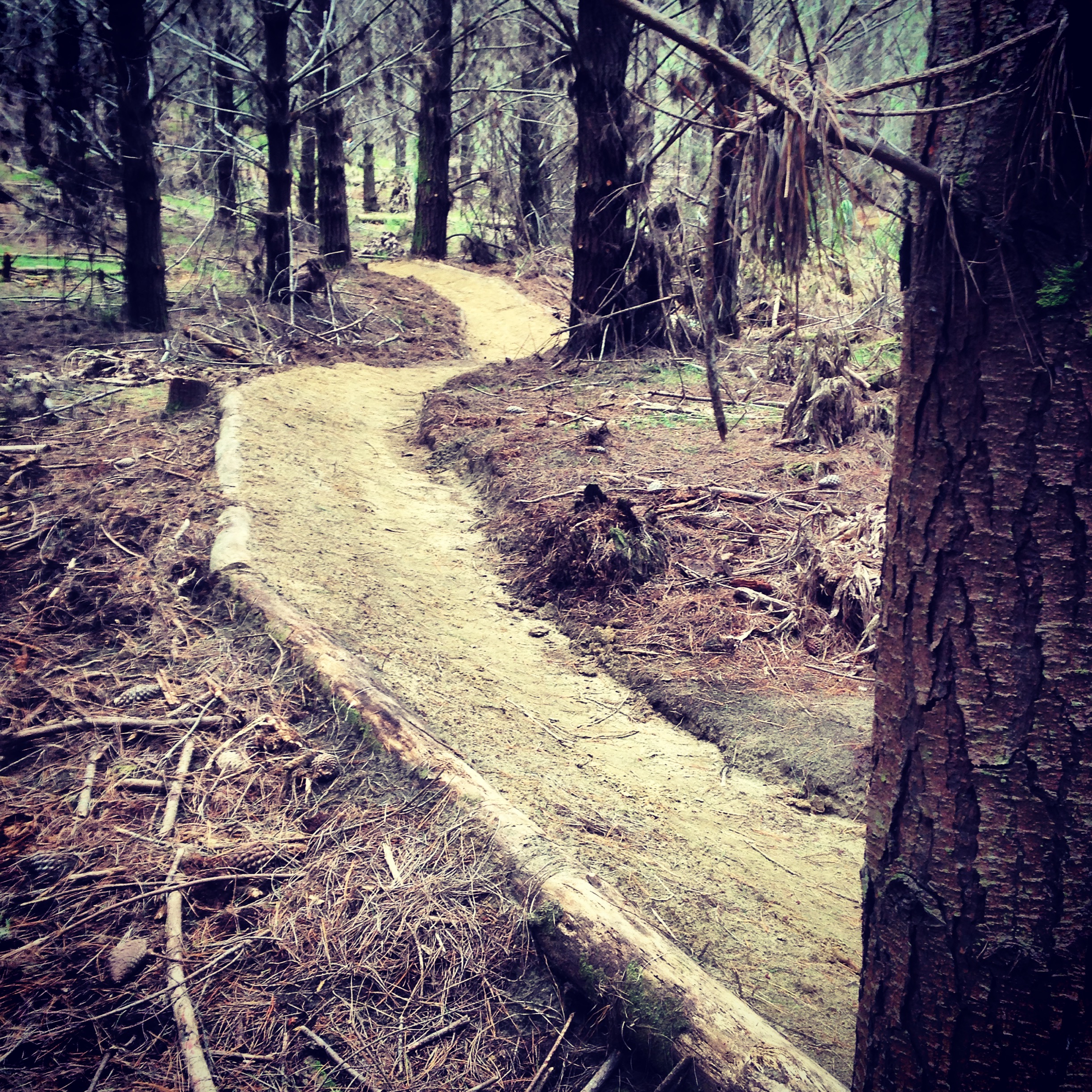 We have been very lucky to have our entire trail network get lots of rain this summer.
Traditionally Woodhill's sand base dries out and some sections become soft sand pits.  Whilst many people used to exaggerate this, generally speaking you would find 100m (in total) over an average 20km ride.  We think all of the short sand pits are all rideable and nothing like finding a mud bog in other riding areas in the Winter.  We have been managing this, especially any high speed areas for many years and minimise these sand pits extremely well.  Our new trail block has had extensive thought go into it and trails are built to minimise these issues even more.   Add on the forementioned regular rain, our Trail Crews regular maintenance and you can be sure our trails are humming at the moment.
We are also stoked to be able to open a new Trail ahead of our original April wet season.  Escape Route Trail is now open.  It is a 1.5km Green Trail, designed for those that want more km's at the bottom of the hill before climbing up the Reverse Psychology return trail. It is super flowy and is really well stated as a pumped up XC trail.  Very fun for all rider abilities.  Ride it as hard or as slow as you like.
The Trail Crew continues to work at extending the Trail Network and we will have more trails open in April.
Enjoy your ride!