Auckland's Mountain Biking Home Turf
We are Aucklands only managed and purpose-built rider accessed single track network. Loaded with fun for people of all ages. We also have Auckland's only managed Disc Golf Course.

We're just 40 minutes from downtown Auckland, have over 100 hire bikes and discs, an on-site mechanic service, pro-shop and cafe...AND
...AND WE ARE OPEN ALL YEAR ROUND, NO SNOW, NO HEATWAVES, JUST PERFECT
April 27, 2016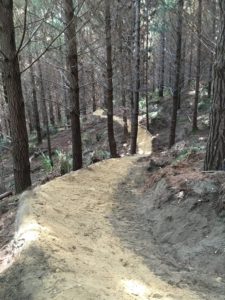 New Trails Open for 2016 Winter.
The Trail Crew is always working their butts off to make Woodhill MTB Park better and better.
The next step of the #MoreWoodhill program was rolled out today and will continue right throughout the 2016 Winter.
Highlights so far this year are:
New Trail "Escape Route" – Grade 2 Green
New Trail "Booty Call" Grade 3 Blue
New Trail "Acquired Taste" Grade 4 Black
"Handle the Jandal" Trailhead moved to shorten access to the down trails Handle the Jandal, Set in Stone and 1 Night Stand.
Bypass around the Mud Bog area on 1st Addition.  This also links to both "Off the Grid" and "Not 4 Granny"
New Colour Maps
Updated Safety signage and Trail signage
Viewpoints/Scenic spots of the beautiful Muriwai Beach
Bike Wash Upgrade
Courtyard Upgrade
March 21, 2016
Due to our landowners rising occupancy costs the Woodhill Mountain Bike Park is forced to increase the Day Pass price as of the 1st April 2016. While a portion of this latest rise will be passed onto the landowners to cover their price rises, we also need this rise to help fund our continued trail development, which has been entirely funded internally for the last 12 years.

The Day Pass price will increase by $2 for all day passes and our 6 visit concession cards will become $50.
Six month and Twelve month registrations will remain at our current pricing. We will be forced to review them later in the year as another price rise is scheduled from the landowners.

We appreciate all of your support, especially throughout the last 18 months where we have seen a massive transformation of the park. Our trail crew have been working tirelessly in the new area and we are very proud of the awesome new trail network. There is plenty more goodness to come over the coming years and this small price rise will be a big help with the continued development plans we have in place.

Cheers from the entire Woodhill team and we hope to see you at the park again soon.
February 14, 2016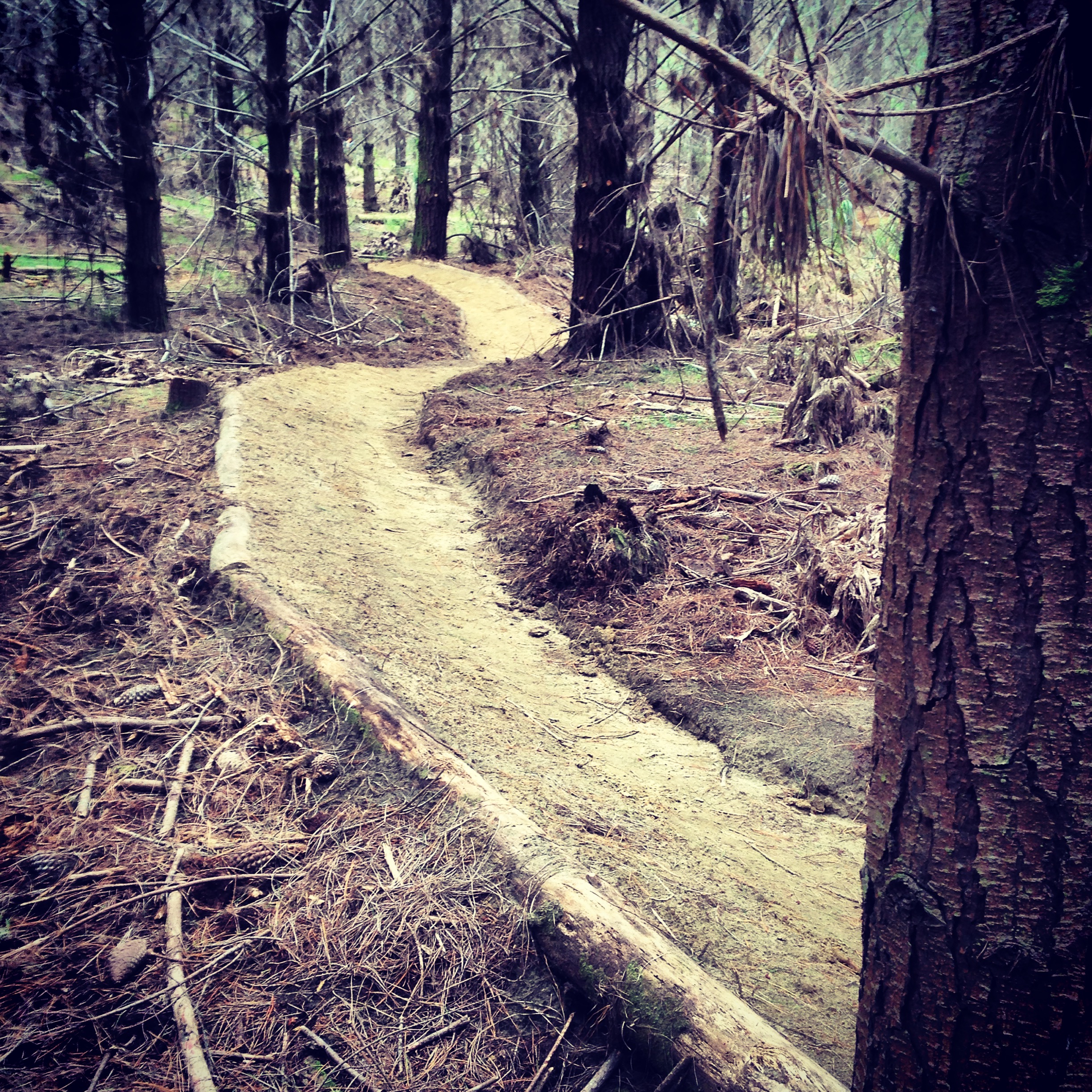 We have been very lucky to have our entire trail network get lots of rain this summer.
Traditionally Woodhill's sand base dries out and some sections become soft sand pits.  Whilst many people used to exaggerate this, generally speaking you would find 100m (in total) over an average 20km ride.  We think all of the short sand pits are all rideable and nothing like finding a mud bog in other riding areas in the Winter.  We have been managing this, especially any high speed areas for many years and minimise these sand pits extremely well.  Our new trail block has had extensive thought go into it and trails are built to minimise these issues even more.   Add on the forementioned regular rain, our Trail Crews regular maintenance and you can be sure our trails are humming at the moment.
We are also stoked to be able to open a new Trail ahead of our original April wet season.  Escape Route Trail is now open.  It is a 1.5km Green Trail, designed for those that want more km's at the bottom of the hill before climbing up the Reverse Psychology return trail. It is super flowy and is really well stated as a pumped up XC trail.  Very fun for all rider abilities.  Ride it as hard or as slow as you like.
The Trail Crew continues to work at extending the Trail Network and we will have more trails open in April.
Enjoy your ride!
December 11, 2015
The Trail Crew are multi-tasking through the summer. Not only are they building new trails ready for our Stage 2 opening in April 2016 but they are also making sure the new trails that are open are humming!!  We are making a commitment to ensuring these trails are in the best shape possible and are as […]
October 2, 2015
TRAIL UPDATE/REPORT Weekend of Saturday October 3rd and Sunday October 4th: HUUUUGE Week of action on the new trail front … but first the most recent closures due to trees going missing.. CLOSED:  The last chutes on SPCA and Boundary Line – down to the stream.  Spaghetti Stage 6 (the bit with Spaghetti Jetty down […]
September 11, 2015
Trail Report: Sat 12 Sept – Sun 13 Sept. All Trails Open except a couple in the Enchanted Forest block. (See staff for details) All Trails are running super fast, with grip in the corners and very few mud sections. We are expecting a very busy weekend, but there's plenty to go around. (excuse the […]
August 28, 2015
TRAIL REPORT:  We'll try get one of these out every Friday and Monday morning to help you all know what trails are affected by the logging crews.. All Trails are Open except for a few trails in the Lightning and Enchanted Forest area.  This includes Upland (as there is no trails open in that small […]
August 26, 2015
PRESS RELEASE: HARVESTING HAS BEGUN IN OUR OLD TRAIL NETWORK.Pine Tree Harvesting has begun in areas that we have our "Old Trail" Network. Trail and Road closures will apply. (mostly Midweek) Whilst the timing of this felling has come slightly sooner than expected, it was inevitable and we have no control over it.   We […]
May 18, 2015
See more pictures and the latest video here A solid effort by the Woodhill Trail Crew saw nearly 20kms of new trail ready for the Stage 1 Opening April 2015. Sustainability and summer proofing was high on the priority list and the crew has pulled off trails with amazing flow and shape that will last […]
April 5, 2015
Daylight Savings Times: NEW FORMAT – It's that time again when our gates close early except this year it's different.. We will close the gates at 5.30pm midweek (except Wednesday 10pm as always).. At the moment we will leave Saturdays at 6pm but this will change as we get into the shorter days.. Either way […]
March 10, 2015
As we mentioned in our October Press Release we are building a whole new trail block. There has been extensive work going on and Stage one of the new trail block is set to open once the rain comes in April. Check out a video of some of the progress here. There is also a […]
October 30, 2014
FOR IMMEDIATE RELEASE: It comes with great pleasure and excitement to announce that The Woodhill MTB Park's long term future has been confirmed. Bike Parks Ltd, the management company responsible for operating the Woodhill MTB Park signed a new agreement earlier this month with the new restored land owners of the Woodhill Forest Nga Maunga […]
November 29, 2011
We always have a trained medic and emergency response vehicle onsite during shop open hours.  Please add the following number to your phone contacts.  0272 780969. After an incident on the weekend whereby it took an extra 15 minutes for our emergency response to be sent and even longer for the ambulance to be called. […]