TRAIL CREW UPDATE

The trails are really quite "lovely" right now. Fresh rain and blue skies are making for perfect riding conditions.
Apart from some landing rebuilds, some corner tweaks and the ridiculous amount of rubbish we have to pick up most of the Trail Crew time is being spent trying to get the new trail open. It's a big build in a new block, it's predominantly down and will link Treasure Island with Matrix Trail.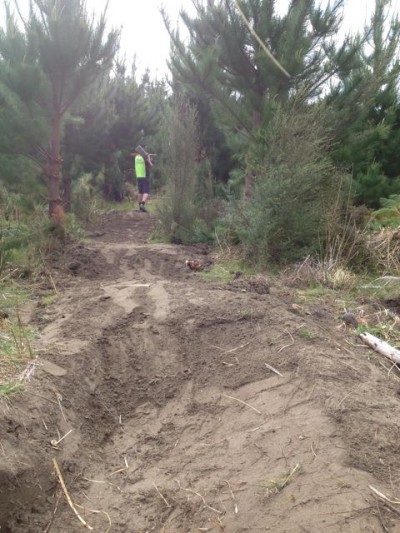 Watch this space and cross your fingers that we get time to open it before the summer sand prevails.
VOLUNTEER TRAIL BUILDING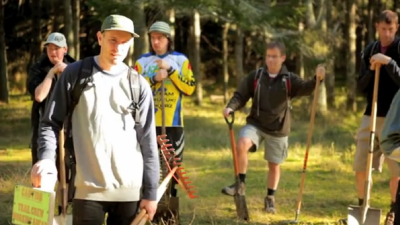 The volunteers have been proving very handy to have around. The next weekend "Dig Day" is booked for October 27th but we have a build happening this Thursday if you can help out. We need wheelbarrows, spades...and muscle. 10am at the proshop.
This is your chance to learn how we do it, put some muscle into your ride and help develop the park.
For updates as they come in, including what we will be doing, what you will need to bring and other change-able info please check out our Facebook Event Page.
For those not on Facebook we will be meeting at 10am sharp on the proshop deck. Leave you tools in your cars as we will convoy into the starting spot.
JAFAKIDS CLUB MUSTER THIS FRIDAY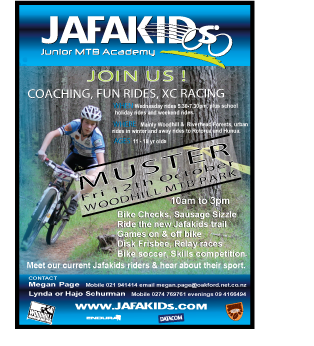 The JAFAKIDS junior riding academy is a bunch of talented kids pulling top results at races all around the country.
Their bi-annual muster for new riders is this Friday. It's for any young riders 10-18 years old wanting a fun day out, to see what it's all about and of course potentially join a very cool group of kids, coached by some top riders.
2013 STOCK ARRIVING DAILY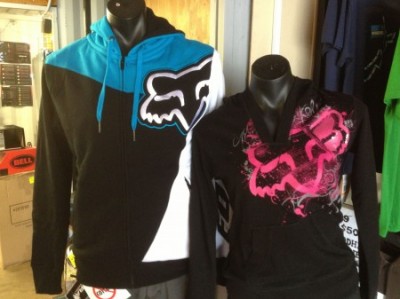 Yep, you read it correctly, 2013 riding gear is arriving and it's only October 2012. Come and check it out next time your up and be the first of ya mates to be kitted out.
We currently have new helmets from the likes of Bell and Giro and some new Fox Apparel. More brands arriving daily.
MORE SCHOOL HOLIDAY IDEAS

Stuck for ideas for the kids? Check this out from Big Foot Adventures
DAILY UPDATES?
If these newsletters are just too far apart then get on to our daily updates on FACEBOOK. If you simply don't get "that whole thing" then keep checking the right hand side of our home page for daily feeds from Facebook and Twitter.
Over and out,

Thanks for reading!
The Woodhill Crew.